Last novelty of 2018: a suit for fishing and hunting "SVAROG" or "SVAROG CALL" (winter autumn spring), which has no analogs on the Ukrainian market! We approached this model very carefully, listening to the advice of the desires of experienced hunters and fishermen who love the harsh nature. And I confidently declare that we managed to create the best model in Ukraine, which competes in price with reputable companies abroad.
The armor is made of a new type of material, it is not just a membrane, but extremely lightweight, waterproof and vapor permeable (8000 mm H 2O / 8000 g / m2 / 24 hours). It is very pleasant to the touch, easy to clean, outwardly soft, not crumbly of cotton. All elements from threads to buttons and snakes are imported.
- The anatomical cut allows you to move freely;
- deep pockets are located as convenient as possible for the safety of your belongings;
- rubberized snakes with sleeves on the sleeves with the upper block, which 100% eliminates the ingress of water inside, Velcro on the cuffs;
- Warm inner cuffs will not allow the wind to penetrate inside;
- the ears of the hood can be conveniently hidden or completely disconnected;
- the chin is protected with a soft cloth, the fleece collar will warm in severe frost;
- bottom of the jacket - fleece for comfortable sitting in the cold;
- removable backrest reinforced with suspenders;
- Frontal powerful snake is protected by a bar;
- Velcro on trousers for fixing on shoes;
- insulation Slim Tex creates a comfortable climate;
- heat-reflecting lining Omni Heat;
- a seal on the shoulders and knees;
- Additional adjustable ventilation under the armpits;
- the possibility of comfortable use from -35 to +10. (if properly used thermal underwear)
If you have long wanted an expensive and high-quality demi-season suit for hunting and fishing, but there are no extra 7-8 thousand, then this option is for you!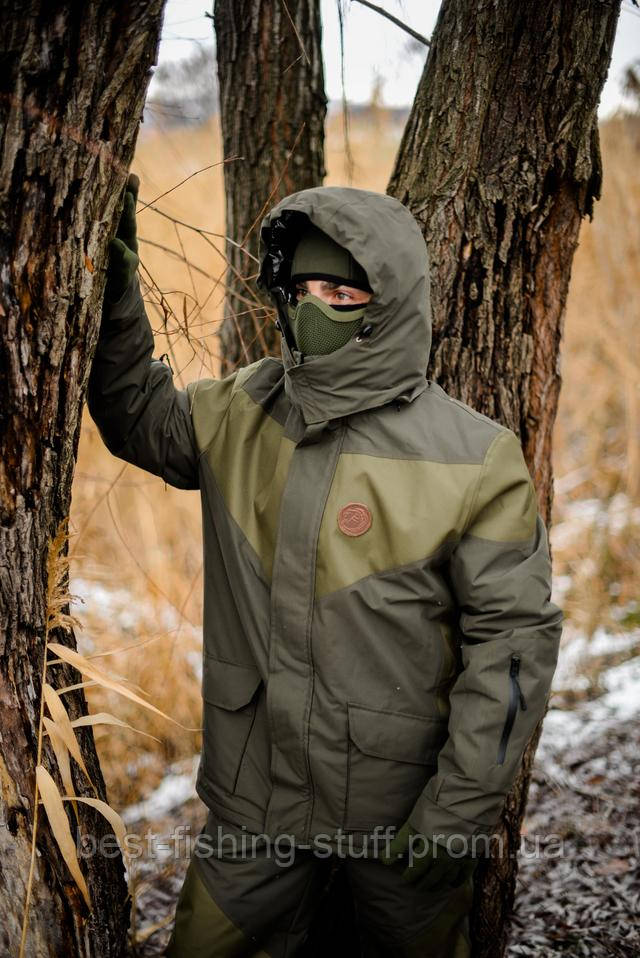 Characteristics
Characteristics
Fabric Type: Membrane; Water resistance of the material: 8 000 (g / mm² / 24h); Breathability: 8000 (g / mm² / 24h); Landing: medium; Season: All Season; Minimum temperature: -35°C; Type of insulation: SlimTex; Number of layers: 2; Moisture resistance of the material: 8 000 g / mm²; Color: Khaki.
Suit for fishing and hunting Svarog CALL with heat-reflecting lining, warm inner cuffs
Brand: Украина
Product Code: Костюм для рыбалки и охоты "Svarog ЗОВ"
Availability: In Stock
Viewed